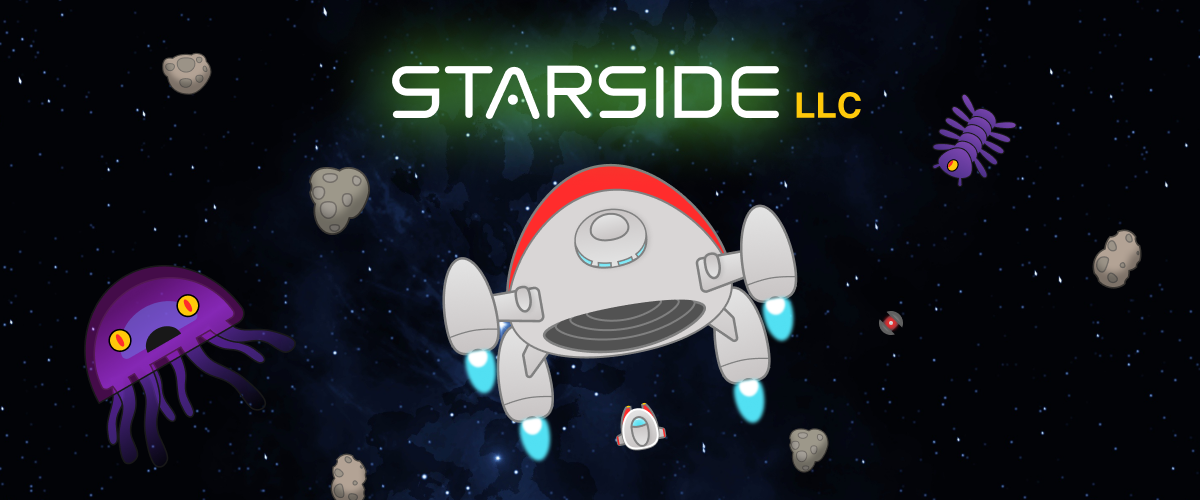 Starside, LLC
Getting close!
Added instructions page, when entails a whole new character: "Steve" the existentially-conflicted robot.
Complete overhaul of the scene switching code, which you probably won't notice, except that it squashes the "stuttering audio" problem for good.
Added settings for muting sounds. Currently, it mutes all sound, not music or FX independently.
Price of gems fluctuates periodically. Watch out! They may even go negative sometimes.
A new "Pause" menu during gameplay: ESC or hit the pause button in the lower right.
New pop-up character interations during gameplay:
"Steve" will give you instructions and tell you when gem prices change.
Dugh complains about mine activations as well as mite deaths.
The adbot will play parody ads.
Mell will let you know when you can afford a new ship.
Files
Starside.zip
Play in browser
Aug 31, 2022