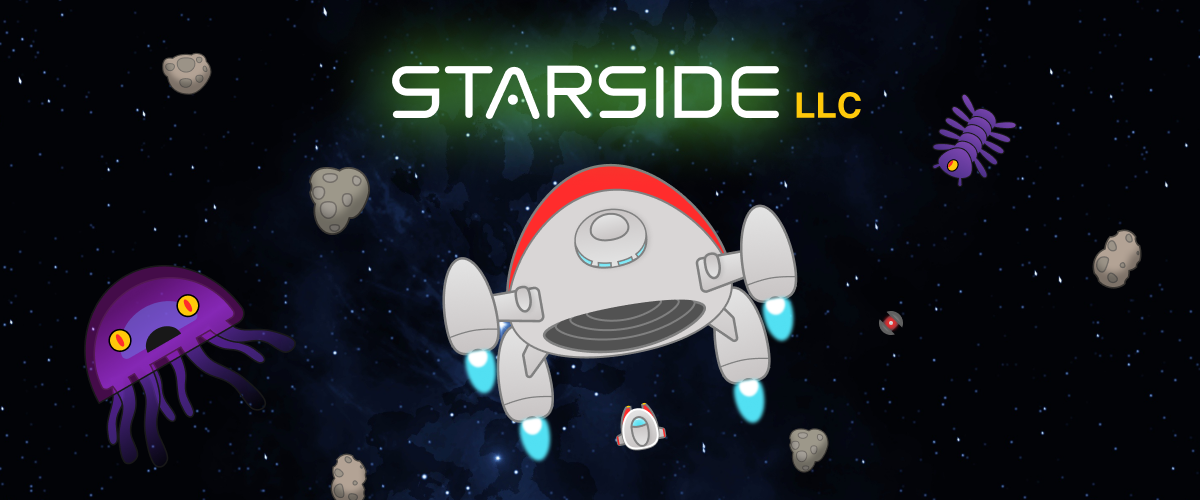 Starside, LLC
Added all the final things I think are necessary for 1.0:
There is now an ending to the game. Huzzah!
An "About" screen and credits.
A functioning pause menu.
Some minor updates:
A new font throughout. It turns out my first choice was only free for personal use, and a game/app license was going to be $400. The new font is more readable anyway.

The credit counter shows green text flying up for things that add to your score, and red text flying down for things that take away (fines, purchases).
The Carrier end-level scene now gives an itemized postmortem on your score for the level: how much your gems were worth, minus deductions, plus bonuses.
You can now continue straight to the next contract from the Carrier end-level scene with a large "Next Contract" button.
There is a bonus you can earn, but you don't know what it is until you earn it, and it's very difficult to get. Of course.
Updated some level intro text.
There are now only 24 levels.
What's left is wider beta testing, and making a video and promotional stills. Then it's to release!
Files
Starside.zip
Play in browser
Sep 06, 2022